Art Nickel, K0ART

Welcomes you to Amateur Radio
---
LEE COUNTY EMERGENCY PHONE NUMBERS for the 2006 HURRICANE SEASON
---
MISSING: HW-8 with WD4PXF etched in case.
If you come across this, please E-Mail me at k0art-at-artnickel.com, I'd like to discuss its return.
---
k0art is a member of the Fort Myers Amateur Radio Club,
the Gulf Coast Area Repeater Club,
A.L.E.R.T.
and SouthCARS.
For those interested, here are a few links* & pages
If you find a bad link please email me at k0art-at-artnickel.com
LINKS TO OTHER HAMS
on this or other sites
kc0epw
wa2yl
If you or your club would like to put a link here, please email me using my call sign @ comcast dot net.
Karl, kc0epw, was the first to bring this idea to me and I hope that it spreads to the point that
another page for just other hams is needed. k0art
---
HAM Exams, Version 2, an excellent study aid, thanks to KK5QE (Stephen McClaran)
MorseCat - great code training for those who desire licenses which require Morse Code proficiency.
---
The Packet Radio Home Page for information on packet radio
---
AMPLIFIER PROJECTS
including Kenwood TL-922/922A upgrades, including QSK and other circuit improvements.
The Home page for AG6K for information on amplifiers by Richard L. Measures, AG6K
---
BEWARE OF LINARE:
a "too good to be true" story for my fellow hams.
I purchased a Linare LABDS250 on Feb. 5, 2005 and was told that it "was in stock and would arrive in 7 to 10 working days." Linare's idea of 7 to 10 days provided me a laptop on April 5, 2005, a full two MONTHS after they charged my credit card. After half a dozen phone calls where I was told "it will arrive next Friday" or "it will ship the first of next week" I began getting recordings where I left messages that were not returned. After that I sent a few emails expressing my concern about ever getting it--I wanted a paper trail--for which I was first offered a $50.00 refund, then a $75.00 refund "for your inconvenience"; obviously, neither amount has been credited to my account.

I'm new to Linux and hoped that this brick (laptop) would be a great learning platform; boy-howdy, was it ever. My intention was to use it to learn PACKET and other linux software that is coming available throughout the Amateur Radio Community (HAM, for you non-radio types). Its price would allow me to obtain a separate 2M rig for experimentation and, eventually, I would use with the local RACES/ARES group here in Lee County, Florida. That might not happen for quite a long while as I now own a 3-inch thick book to read that "should help you to learn about Fedora Core, dad." This is because Linare's "User Guide," a pathetic, unprofessionally published, 5x8 inch, 68 page booklet entitled "Linare Linux 2.0 Professional Edition User Guide" is usless to anyone new to Linux; least of all this 58 year old grandfather.

The "User Guide" is filled with black and white figures and broken English. The first error I found resides on page 5 under the heading of "Root Password"--it claims the password for preinstalled Linare 2.0 is "password" which is wrong; it was actually 123456. I called their 24/7 customer service twice and got a recording; I left my information and phone number but neither call was returned. In addition, I sent 5 emails. About 60 hours after I addressed an email to all of the email addresses I could find on their site, I received a response from someone in their consulting area. The response indicated that the password was 123456 and that "we are undergoing a restructuring and don't really have a support department at this time." Looking back, I wish I had reboxed the laptop and returned it right then; I'll bet I'd still be awaiting a refund.

When I ordered the laptop I requested Linare increase (at my expense) the RAM to 1GB, but was told they "only do that for large orders." I then asked what kind of memory to purchase and was told "Anything compatible with AMD processor." I didn't let that deter me, I assumed that there would be a hardware manual with the box--bad assumption, there was nothing but their pamphlet, a battery and the power supply. I emailed the battery company to see if they could tell me what make and model laptop that type of battery was for and they told me "we don't make that kind of battery." Now their name and the part number are both on the battery...

I have since written over 20 emails requesting support; they don't even return them... Apparently there still isn't any support. I've also requested that they make good on the refund; what a laugh.

I have tried to get the id number for the motherboard, but have had no luck. I have also removed all of the access panels on the bottom of the laptop...nothing. If anyone knows who produces the hardware that Linare resells, I would greatly appreciate that information. You can see the unit at http://www.linare.com/linare-linux-notebook.php.
---
Disclaimer: I'm not telling you not to buy from Linare, but I am telling you that I recommend
NEITHER THEIR SOFTWARE NOR THEIR HARDWARE!
---
Mine is not the only story, check http://onews.com/story.php?news_id=10532.
---
73, all. k0art
INFORMATION
Posting of actions taken in last 24 hours by FCC concerning new/updated/changed licenses.
Check

for your call sign& add your email, etc.
---
You should check out the American Radio Relay League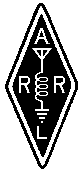 ---

The HAMV Ring (commercial sites)
* LINKS TO SITES SELLING FOR PROFIT MAY EXPECT TO BE CHARGED A FEE.
---
SITE NAVIGATION
Our
navigation
bar

Real Estate
ART NICKEL
St-cert Gen. REA #RZ2610
Lic. Real Estate Broker
Web design and all rights reserved by
Art Nickel Consulting, Inc.